"Road to Hope" Trailer
Grace Place School desires to see South Florida's youth free from sex trafficking and other destructive lifestyles.
We have partnered with LiveWire Films in Minneapolis, MN and Rahab Productions in South Florida to produce a short film that shines the light on some life stories that are typical of the at risk student we target. Through a mixture of dramatization and documentary filmmaking we are producing a film that will impact people through providing awareness of the issue of sex trafficking and the vulnerability of our youth to recruitment into this and other destructive lifestyles. It is our goal that in viewing this film you will be motivated to discover how you can become involved in giving hope and healing to our vulnerable children.
Everyone involved in this project, from the out of state crew to the actors donated their time to produce this film.
EXPAND THE ROAD
TO HOPE!
There is a war going on to recruit our youth for evil. Grace Place School is located in Broward County in South Florida. In this county alone, the following statistics regarding our youth in the column to the right are staggering.
Kevin's Story
What could affect a youth so strongly that they become highly susceptible to recruitment into the sex trafficking as a victim or a perpetrator? Why would they join gangs who now make more money from selling children for sex than on drugs? Don't they know better? Where are their parents?
Many of our youth are wounded and damaged by early and continued trauma and abuse in their lives. The following story provides a window into the life of one Grace Place Student.
While riding in the car with Kevin (a pseudoname), he commented that he wanted to get a tattoo.
"Oh. What kind of tattoo?" I asked.
"I want to tattoo my mom's name on my arm".
My heart was touched by this, but knowing that he is currently living in a foster care group home, I inquired, "Your Mom must be very special to you. Is she involved in your life now?"
"No, she's dead".
Trying to keep my attention on the road, I delved further, "Was she sick for a long time before she died"?
"No", he stated with little emotion, "My dad murdered her when I was 5".
Startled, yet having heard similar scenarios before, I asked if he was there when she was shot.
"I didn't see it happen, but I remember going into the room and seeing her lying there dead".
With that one act of violence, this small boy's image of what a father should be was instantly warped leaving an indelible scar on this young man's life. With his Mom gone and his dad in prison, he and his sister bounced around from place to place trying to find somewhere they could call home. Now at 17, he still struggles, but he is finding healing and support at Grace Place School.
One Month =
60 Victims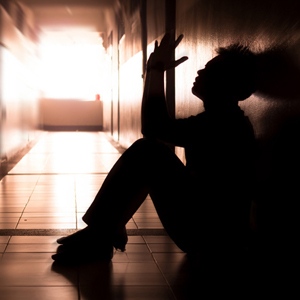 In just one month in Broward County,
60 children were identified as victims of human trafficking.
Of these 60 children: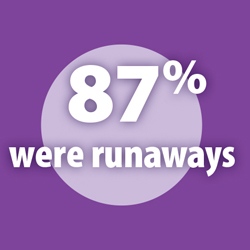 It is estimated that within 48 hours on the streets, a youth will be approached by a trafficker.
Kids run away for a reason: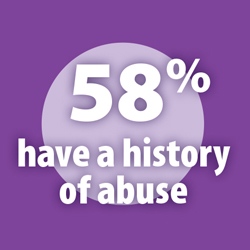 NOW IS THE TIME TO EXPAND
OUR ROAD TO HOPE!
Lives are being changed in our after school and summer programs. How much more change could occur if we had the students all day throughout the year? About half of our current students are attending "alternative" schools. Some are continually suspended.
Secular alternative schools can be scary places and often are places for recruitment into evil. Grace Place School's expansion will offer quality educational and life skills services in a Christ centered and safe environment.
DONATE
"The only thing necessary for the triumph of evil is for good men to do nothing."